---
It's that time of year again. Enjoy your hot chocolate in the trendiest new way.

Put the bomb into a mug, pour some hot milk over it until the chocolate begins to melt, and voilà…the perfect cup of cocoa! It's seriously like magic.
Made from food-grade silicone, BPA free.
Oven, Refrigerator, dishwasher safe, the temperature range is from -40 Fahrenheit to 466 Fahrenheit degree.
Non-Stick and flexible, it's easy to release the chocolate from the molds.
The mold can be used for making dome mousse, chocolate bombe, ice cream cake, hand made soap, etc. as you like.
With the silicone mold you will be able to bake CUPCAKE, MUFFIN, CANDY, BREAD, MOUSSE, JELLY, PREPARED FOOD, CHOCOLATE AND MORE. The silicone baking molds set made of 100 percent pure silicone material NON-TOXIC for your own safety and the safety of your family.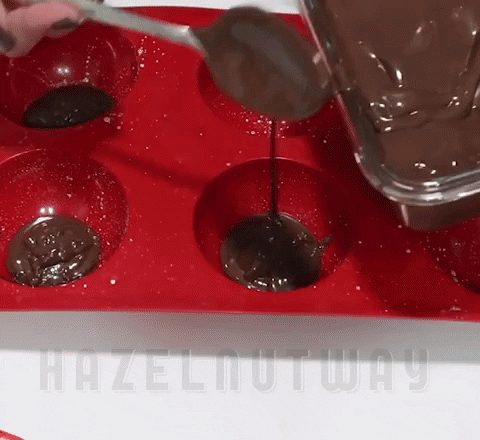 TIPS:
1. When you make the cake, please do not pour full cake slurry into the mold, just make it 3/4 full. The cake will expand when making.
2. When you get the molds and first time to make cake or chocolate. First of all, please fill the water in the molds and put into the microwave or oven transfer for 1-2 minutes, then drain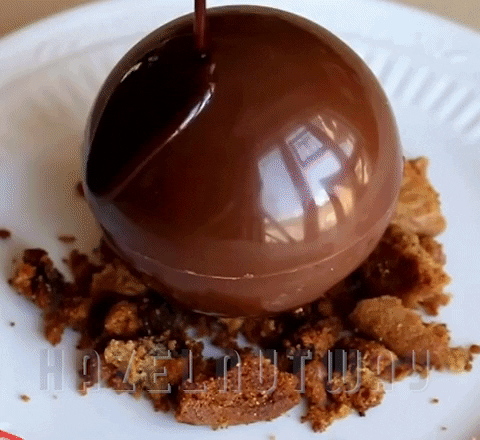 NOTES:
1. Put the mold in the flat baking tray as you bake.
2. DO NOT use aggressive cleaning agents or foam cleaning force. Ensure that the silicone molds are dry before storage.
3. DO not use in gas and fire.
4. Please do not use cool water to clean immediately when it's just taken out of the oven. Just to extend the service life.
White Chocolate peppermint – White chocolate cocoa with freshly ground peppermint candies or candy canes and a peppermint chocolate shell. 
Graham Crackers – Chocolate/graham cracker shell with cocoa mix and marshmallows. Drizzle chocolate on top and sprinkle with some graham cracker crumbs and 2 mini marshmallows. 
Andes Mint Chocolate – Chocolate cocoa with chopped Andes mints & mini marshmallows in a mint chocolate shell.
Cookies N Cream – with chopped cookies n' cream Hershey chocolate & mini marshmallows in a cookies n cream shell. 
SPECIFICATIONS
Size: 5 Slots - 8x4CM, 6 Slots - 7x3.5CM, 15 Slots - 3.8x2CM, 24 Slots - 3x1.5CM
Color: Red
PACKAGE INCLUDES
1x / 4x Chocolate Bombs Molds