Regular price
Sale price
$27.99 USD
Unit price
per
Sale
Sold out
No Fuss, No Hassle, Just Effortless Cleaning... 

Introducing MicroFiber™ - the #1 recommended cleaning cloth that's gone viral all over social media!

It works like magic to perfectly clean surfaces with no streaks left behind. The secret is the revolutionary MicroFiber™ design, inspired by the design of fish scales.
Suitable for a wide range of cleaning purposes... it's the must have cloth for a sparkling clean home! ✨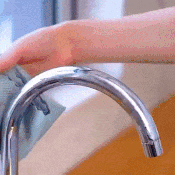 ✅ Perfect, Streak-Free Wiping

Tired of repeatedly wiping down surfaces only to leave behind smears, streaks and lint?

You need to try the MicroFiber™ cloth! It's lint-free, and smear-free. Thanks to the ingenius lock weave pattern, one quick wipe ensures a lint-free finish. Crystal clear glass, and no trace left behind!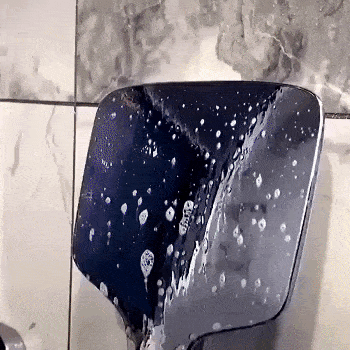 ✅ Super Absorbent
Featuring super absorption technology, the MicroFiber™ cloth collects dirt and liquid up to 7 x it's own weight.



✅ Great For ANY Surface
This simple cloth does it all! It's perfect for: 

Polishing mirrors and glass

Cleaning up spills and even the toughest stains
Drying plates and cooking utensils
Wiping countertops
Cleaning windows
Dusting 

✅ Durable and Reliable
Never worry about poor quality materials wearing down over time. The MicroFiber™ cloth was crafted to last. With a durable, long lasting design your house can stay sparkling clean for a long time.




✅ Chemical Free
The MicroFiber cloths can be used with water alone - no harsh, toxic chemicals are required! 




How Does It Work?

The MicroFiber™ cloth is highly absorbent and achieves streak-free cleaning every time. It's all thanks to the revolutionary material blend, inspired by fish scales.
Use the MicroFiber™ cloths either dry or damp, depending on the situation.
Wiping and Polishing (e.g. glass, furniture):
For best results, take one damp MicroFiber cloth before going over with a dry cloth. You can just use water - extra cleaning products are optional. Achieve a crystal clear glass surface or shiny furniture with ease!

The MicroFiber cloth is super absorbent. Simply take a dry cloth to soak up spills.

♻️ In most cases, no other cleaning products are needed! ♻️
Care instructions: Hand wash or machine wash.
The Microfiber cloths can be used for so many things! It works wet or dry, depending on the use. 
Use it dry for the following:
Wiping spills and messes
Drying dishes
Drying glass, windows, mirrors etc.
Use it wet for the following:
Note: The cloths work great with water alone, however you can always try them out with your favourite cleaning products - the choice is yours!
Cleaning windows, glasses, windshields, mirrors etc.
Wiping down ovens, stainless steel,

 

marble

, ceramic,

tile

, granite, enamel, slate, quartz, tile, wood, plastic (e.g. TV screens) and stone surfaces
Loved & Trusted By Thousands!
Don't Just Take Our Word For It...
⭐⭐⭐⭐⭐


⭐⭐⭐⭐⭐ 'These are a lifesaver... A must have for every mom. I bought these to replace some old microfibre cloths and use them to clean everything... fridge, kitchen counter, toaster, dishwasher, mirrors, polish glass even without cleaning liquid. They do a FAR BETTER job than any cloths I used previously. And after multiple uses and washes they're still in great condition'

- Nicole R. (Texas, USA)
⭐⭐⭐⭐⭐ 'These things work like magic. I don't know how or why... but they clean up ANY mess. And it's super easy. I am yet to see how durable they are... will update later'
- Virginia M. (Manchester, UK)
⭐⭐⭐⭐⭐ 'If you are looking for a cloth that ACTUALLY works great on any surface then you need to try these. I was sceptical at first from buying on line but I am so glad I took the chance! 10/10 this type of cloth is highly recommended, have already told my friends and family about them.'
- Alyssa N. (Brighton, UK)
Product Specifications:

Size:

30 x 40 cm (11.8 x 15.7 inches)


Colors: random
Material: EasyClean premium blend of polyester and nylon composite yarn
Uses: Remove stains, clean mess, polish glass, dry dishes - or just about anything inside our outside your home!

Features: 
Antibacterial

Hygienic

Soft, comfortable

100% Genuine - Beware of cheap knockoffs!

Durable, long lasting

Reusable and rewashable

High absorbance (hold up to 7x its weight)

Environmentally friendly




No need for harmful chemicals

Reusable

Lint-free, no fibers left behind
Care Instructions:
How to Handwash (recommended: daily):
The Microfiber cloths are very easy to handwash! Simpl wash with tap water alone or  add your favourite detergent. Then hang dry and reuse as desired. 
How to Machine Wash (recommended: weekly or as often as you like):
For heavier use of your

Microfiber 

cloths you can opt to machine wash. Simply add your favourite detergent to the wash and proceed as normal.

We recommend selecting temperature below 40 degrees C (104 F)in order to keep cloths in optimal condition.

Wash separately to other clothes and linen to avoid cloths being contaminated with fibres. 

Please

 

avoid

 

using the following in your wash:

Bleach ❌
Fabric softener ❌
Dryer sheets ❌

Hand dry or tumble dry on low.
Where Can I Use Them?


There are so many uses for these wonderful cloths. Here's a list of our top cleaning ideas:
For The Kitchen:

Wipe up spills and messes
Clean your bin
Dry dishes
Wipe the oven
Clean inside your microwave
Clean refrigerator shelves
Shine your faucet and basin
Clean your range hood
Clean the kids chairs

For The Bathroom:

Clean your mirrors
Wipe down shower screen / door
Clean sink and tap
Clean cabinets 
Wipe up water spillages
Clean inside the bathtub and shower
Wipe down toilet
Clean up toilet messes
Remove mold from the ceiling

Around The House::

Clean and dust furniture
Wipe down blinds, curtain rods, fans
Clean windows
Clean doors, walls and baseboards
Wipe down doorhandles
Remove stains from upholstery
Dust photo frames

For The Car: 

Dust the dashboard, steering wheel etc.
Clean cup holders
Clean windows and mirrors streak free
Clean floor mats
Clean wheel covers / hubcaps

For Outdoors:

Clean porch light fixtures
Clean mailbox
Clean trash can
Clean deck, patio etc.
 Frequently Asked Questions

:

Can they be machine washed?

Yes! Simply add detergent and machine wash below 40 degrees C (104 F) for best results. Avoid: fabric softener, bleach, dryer sheets

Can I put them in the dryer?

Yes! You can use them in the dryer or hang dry - whichever you prefer. Tumble dry on low.

What do they work on?

The

MicroFiber 

cloths work on a huge range of things! Including: glass, mirrors, screens, countertops, stainless steep, quartz, car windshields, shower screens, bathrooms, dust & much more!

Is there anything they don't work on?

We would recommend avoiding rough surfaces where the cloth may snag e.g. bricks, concrete

Do I use it wet or dry?

For best streak free cleaning and polishing - take one damp

MicroFiber 

cloth before going over with a dry cloth.
For wiping up spills and messes - you can use it dry

What are they made of?

They're made from an EasyClean premium blend of polyester and nylon composite yarn.
Shipping & Returns

Thank you for choosing XXS Com! All orders are shipped with tracking within 24 to 48 hours of you placing the order using USPS, Canada Post, or other carriers via ePacket depending on your location and fastest available service. Typical delivery time frame is between 15 to 20 business days however, you may receive your items much earlier. All orders are shipped with a tracking number so you can track it every step of the way! Packages may be faced with delays beyond our control such as customs or postal delays.
Care Instructions

We truly believe we make some of the best and most innovative products in the world & we do our very best to get them out to you - our favorite customer! So here we are, doing the best we can to keep you interested and backing this with an ironclad 30-Day Satisfaction Guarantee! If you do not have a POSITIVE experience shopping with us for WHATEVER reason, we will do whatever it takes to make you satisfied with and happy about your purchase. Buying online can be a daunting task and we want to make sure that you feel this will be a 100 % ZERO risk experience. Completely risk-free. If you do not like your purchase - no hard feelings, we will make it right. We have 24/7-365 customer ticket service, we will do our best to answer anything you might have on your mind within a few hours. Please allow up to 24 hours for us to respond - we might need to investigate further to give you a proper response. Simply go right HERE should you have any need to contact us.
Share
View full details